Broccoli Rabe and Citrus Salad
Directions
1. Remove the largest leaves from each stalk and reserve them for some other purpose. Trim off any discolored tips from the bottom of the stems. For tender stems, use a paring knife to peel the skin from the thick, bottom stems as you would when preparing asparagus stalks. Wash in cold water.
2. Heat a pan filled with enough water to cover the greens. When it comes to a rolling boil, add the kosher salt. If you like broccoli rabe's characteristic mustardy kick, blanch the greens for no more than 10 seconds; drain at once, plunge into ice water to prevent overcooking; drain again. If you prefer a more mellow flavor and tender but firm texture, boil over medium-high heat for about 1 minute. Drain and submerge in ice water. Drain again or whirl in a salad spinner. Pat dry.
3. Slice the oranges or grapefruits crosswise into 1/8-inch-thick rounds.
4. Arrange the citrus slices on a platter, top with the broccoli rabe, and generously drizzle the best olive oil you have over it all. That's it!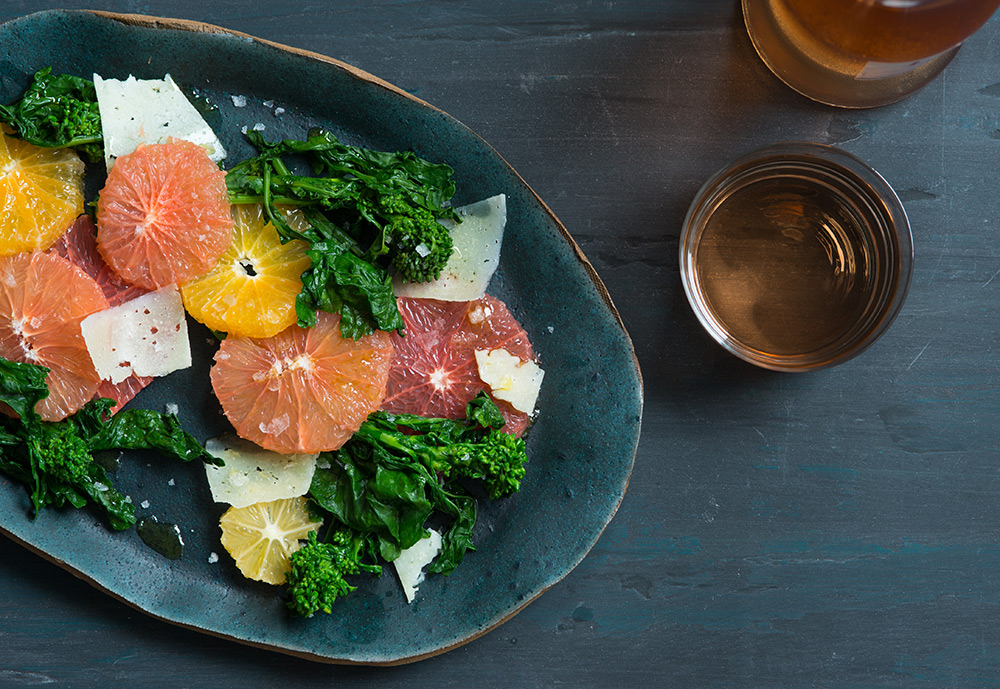 Get the scoop on Broccoli Rabe: recipes, health benefits, & nutrition information. Learn more
---