Crockpot Thai Red Chicken and Broccoli Rabe Curry
Directions
1. In the bowl of your crockpot, combine the onion, garlic, ginger, lemongrass, curry paste, fish sauce, coconut milk, and honey. Add the chicken and broccoli rabe, toss to combine.
2. Cover and cook on LOW for 5-6 hours or on HIGH for 4-5 hours. Just before serving, stir in the basil and or cilantro.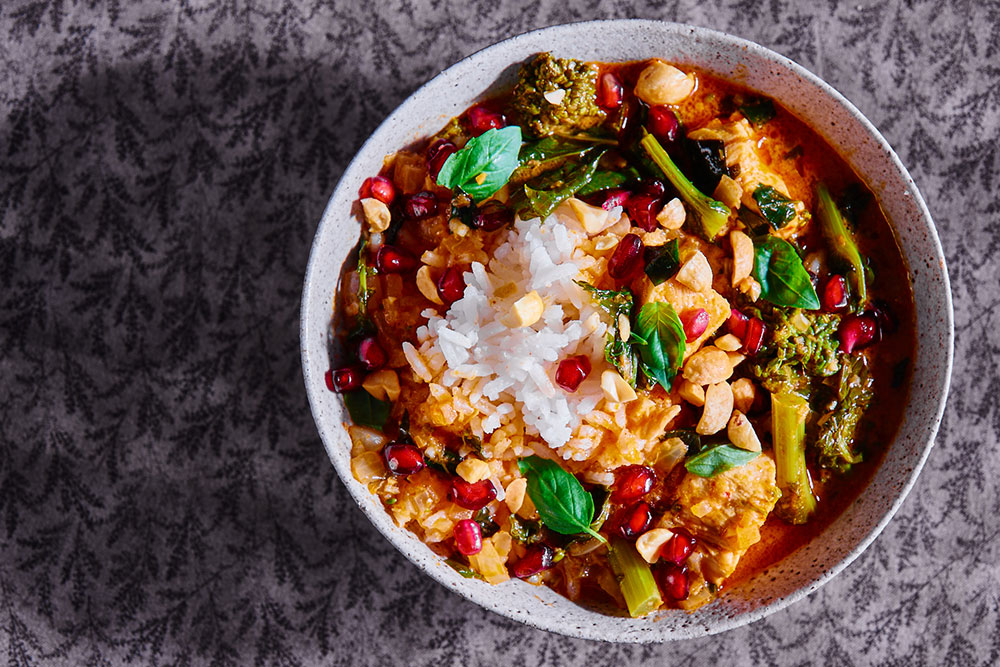 3. Serve the curry over a bowl of steamed rice. Top with pomegranate arils, peanuts and fresh basil or cilantro. Eat!
Get the scoop on Broccoli Rabe: recipes, health benefits, & nutrition information. Learn more
---